computerized embroidery machine
Usha | HSW computerized embroidery machine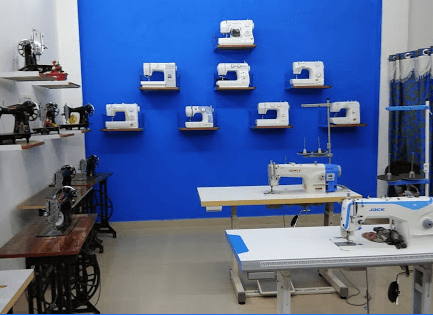 Multi Needle computerized embroidery machine in chennai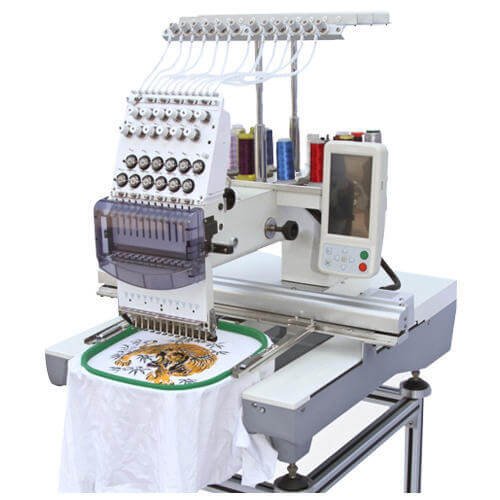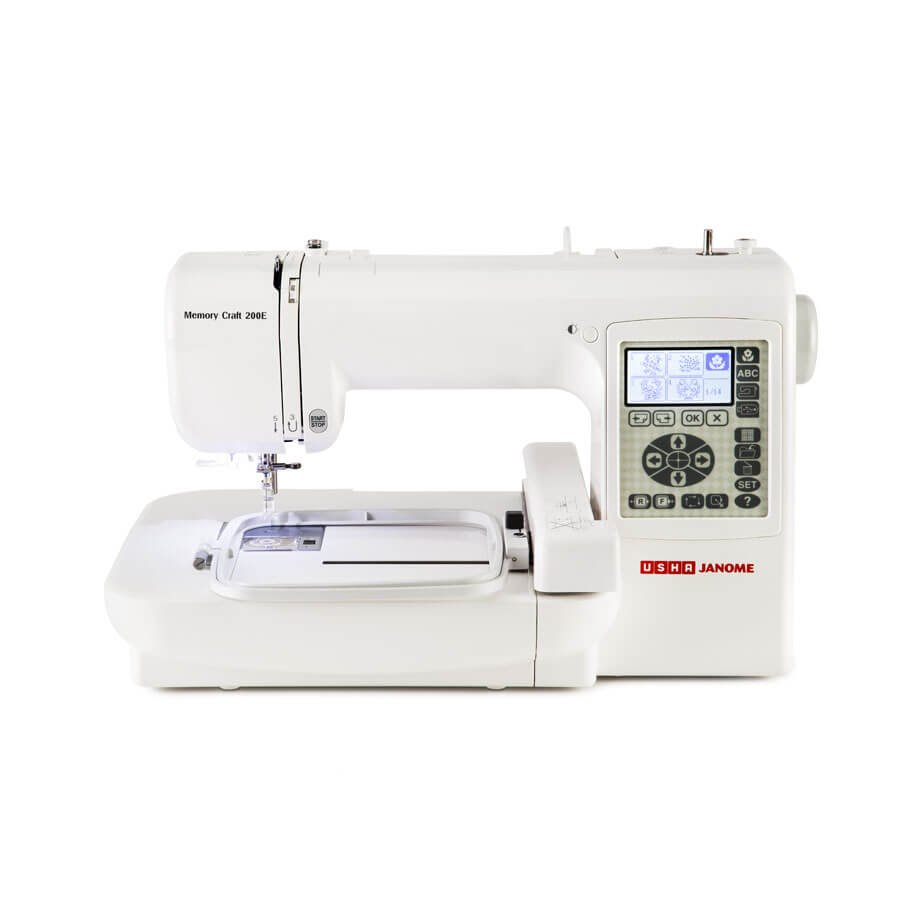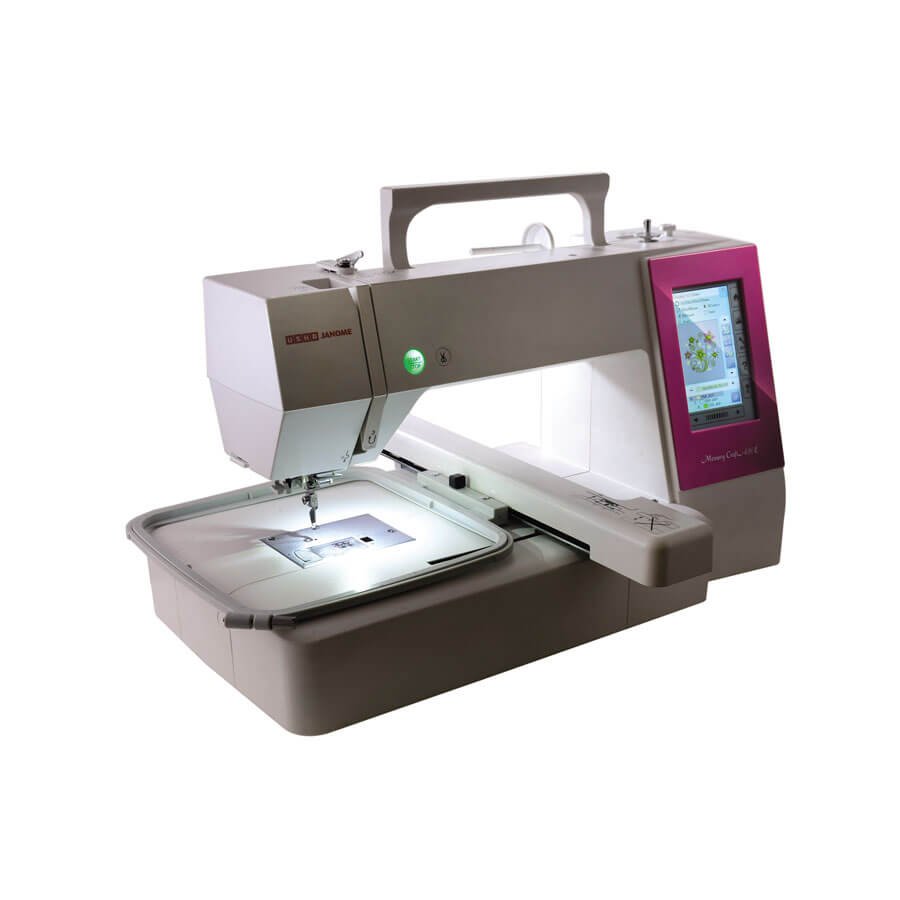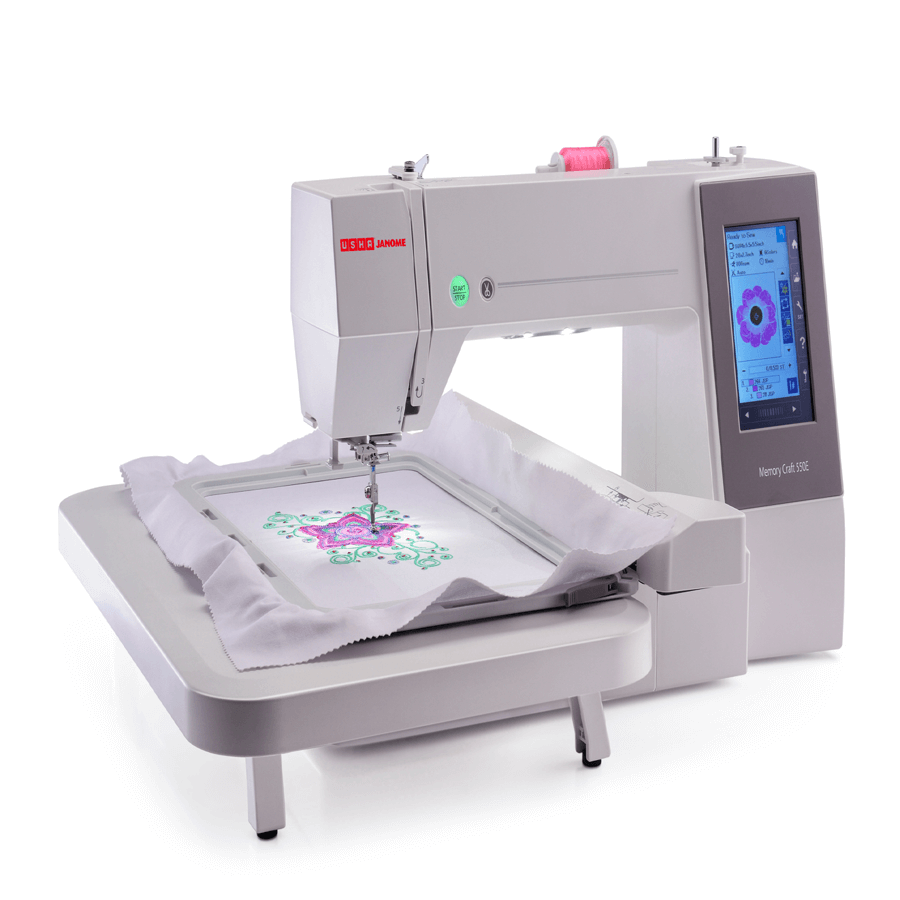 computerized embroidery machine
VS Sewing Machine, Multi Needle computerized embroidery machine in chennai offers you with the Top selling brands along with all its Sewing Machines models in the Industry. You can get  the recommendations over here with the industry experts. Also we serves you best Pre-Selling as well as the Post Selling Services.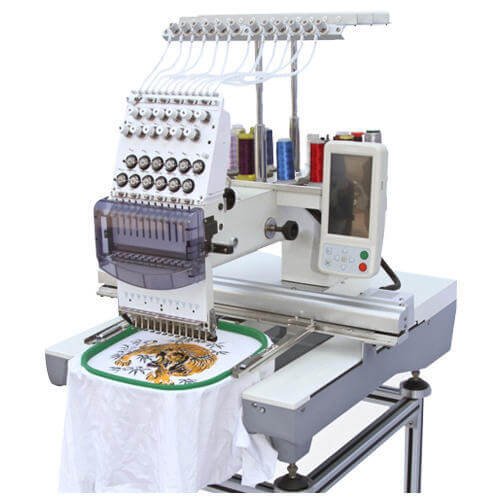 HSW Single Head 12 Needle Embroidery  Machine
suitable for flat (blouse, chuditar, burkhas and sarees) , cap and finished garments.10″big touch screen with photo embroidery function , showing real time stitching .specially design software of hsw touch program. convert picture into embroidery. full screen pre-view design function support automatic thread cut after finish designs. automatic color change complete blouse designs accumulated in single frame. maximum 1200 stitches per minute. possible to do cording, beading, sequences and boring(cut work) works. 220° angle rotation for cap embroidery .servo type power saving motor principle for low power consumption .1 year warranty for electrical components. 2 years warranty for mechanical parts . 1 year doorstep service warranty. embroidery designs available at android app for our hsw customers. free installation and demo provied.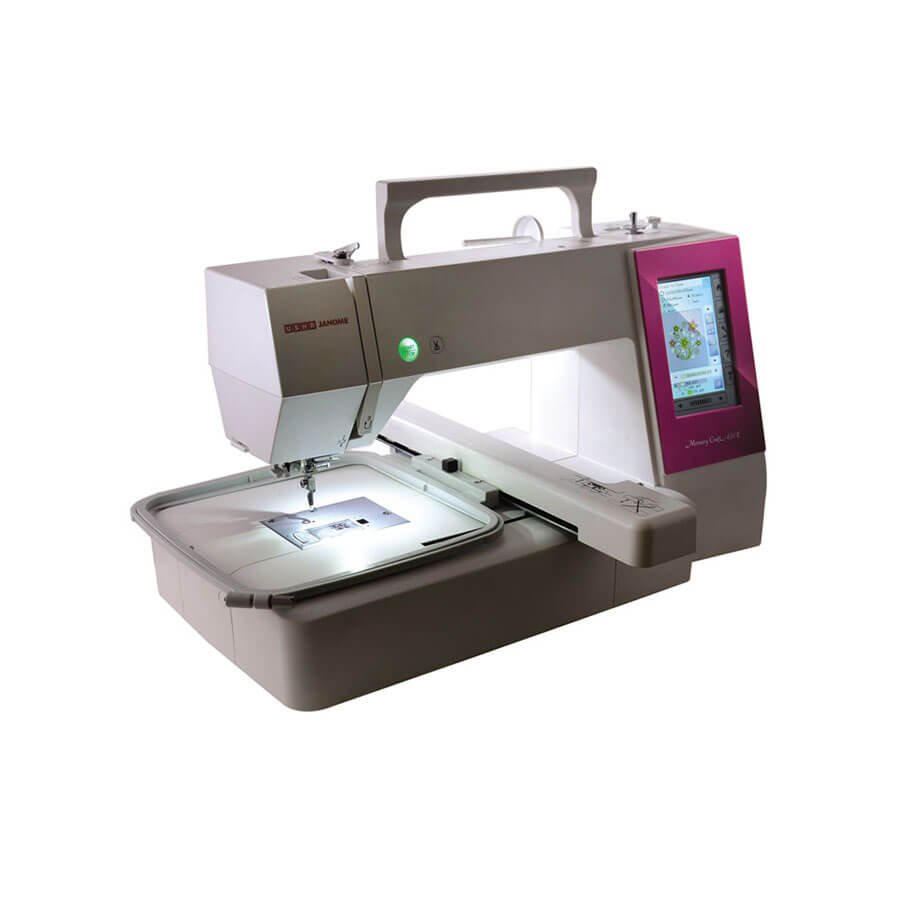 Usha Janome Memory Craft 450E
An efficient embroidery machine, the Memory Craft 450 E embroidery machine offers a speed of 860 spm (stitches per minute) and is enabled to embroider designs of up to 200 X 280 mm making it great for boutiques. It has two hoops – RE28b: 8" x 11" and SQ20b: 8" x 8", which are adjustable even after embroidery has begun. Its extra wide table supports large projects and its free Digitizer Jr V5 software allows editing of existing designs and creation of customised designs.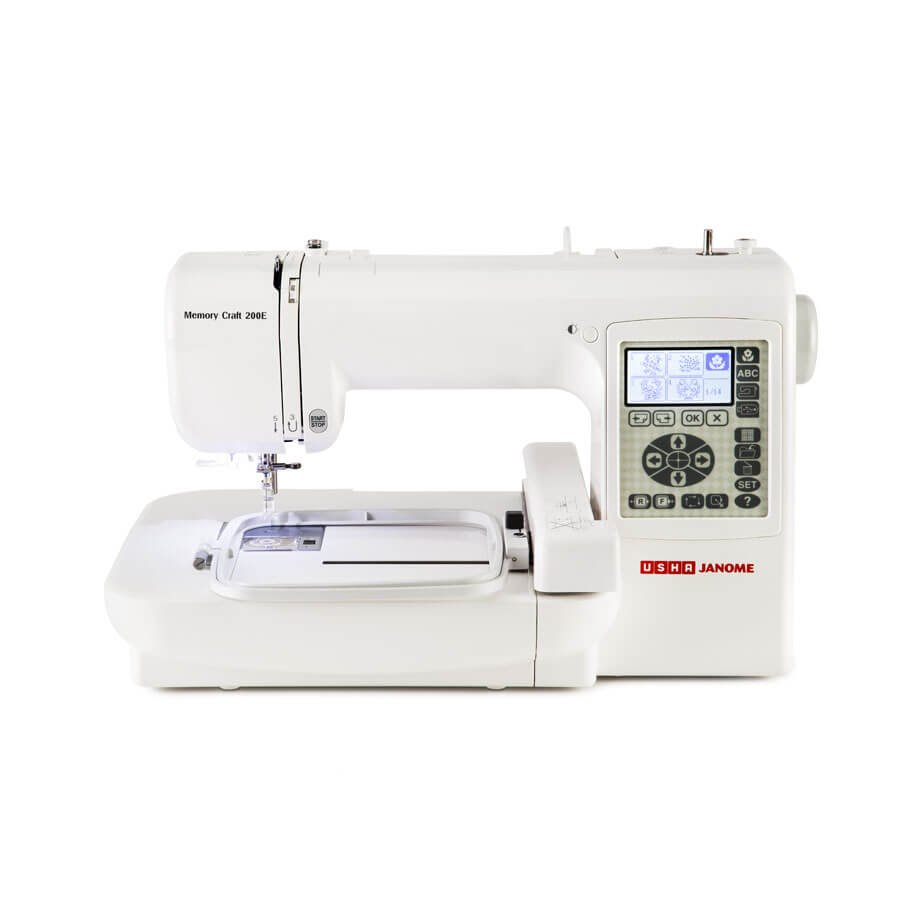 Usha Janome Memory Craft 200E
A computerised embroidery machine, the Memory Craft 200 E is ideal for embroidering up to 140 X 140 mm designs. Multiple font sizes are available for each font to design monograms and a USB Port helps import customized designs. Along with this the free Digitizer Jr V5 software allows one to edit existing designs and making select custom designs. 73 built in designs and a backlit LCD screen help scale up one's creativity.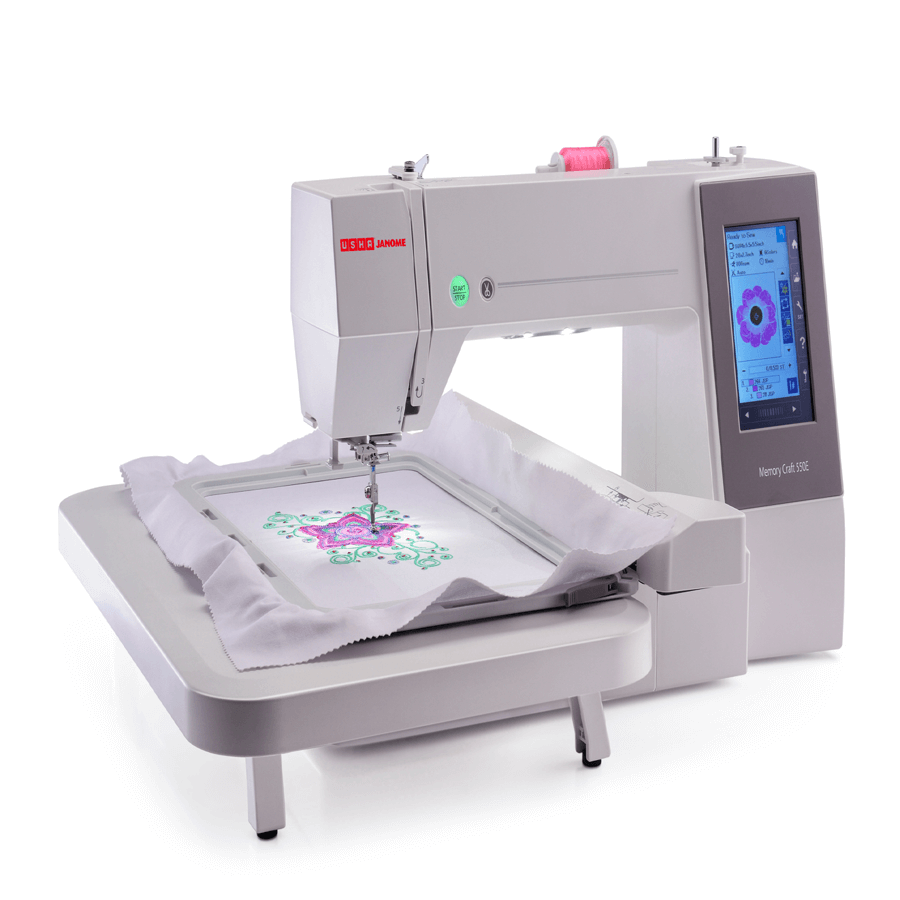 Usha Janome Memory Craft 550E
The user-friendly, hi-tech embroidery machine, the MC 550E comes loaded with features and accessories to help create unique designs and head-turning ensembles, making it perfect for boutiques and small fabricators. From a staggering 180 built-in embroidery designs and six built-in monogramming fonts, the Usha Memory Craft 550E boasts an extensive range of functions and allows various combination options. You can access the entire design selection with a single touch on the screen, and the on board editing feature allows you to edit the design in the machine offering various options. This versatile embroidery only machine come equipped with an artistic Digitizer Jr, a complimentary editing software that is compatible with both Windows and iOS systems
computerized embroidery machine
Usha computerized embroidery machine
HSW Embroidery Machine Dealers Locations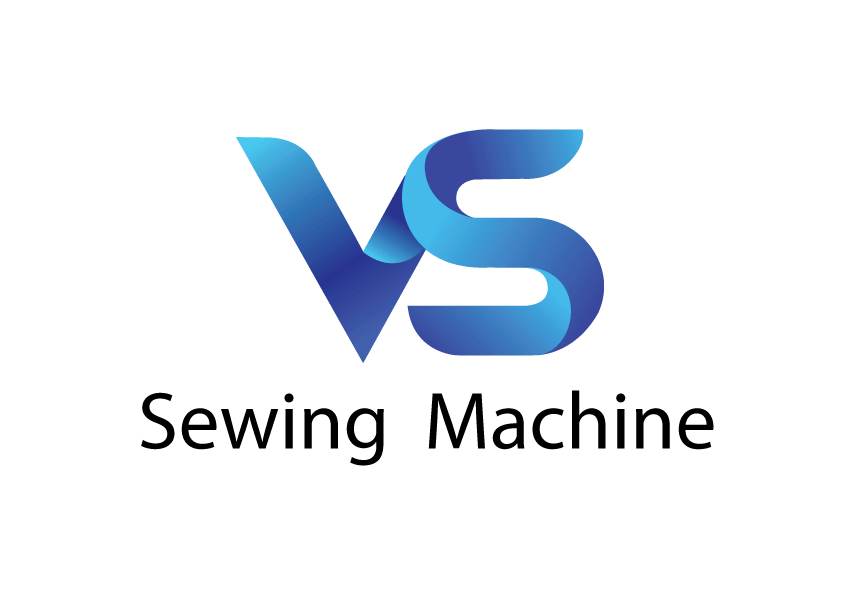 Get in Touch
VS Sewing Machine, offers you with the Top selling brands with all its models in the Industry. We serves the best Pre-Selling as well as the Post Selling Services.
Email
vsenterprises.tn@gmail.com